The health check for adults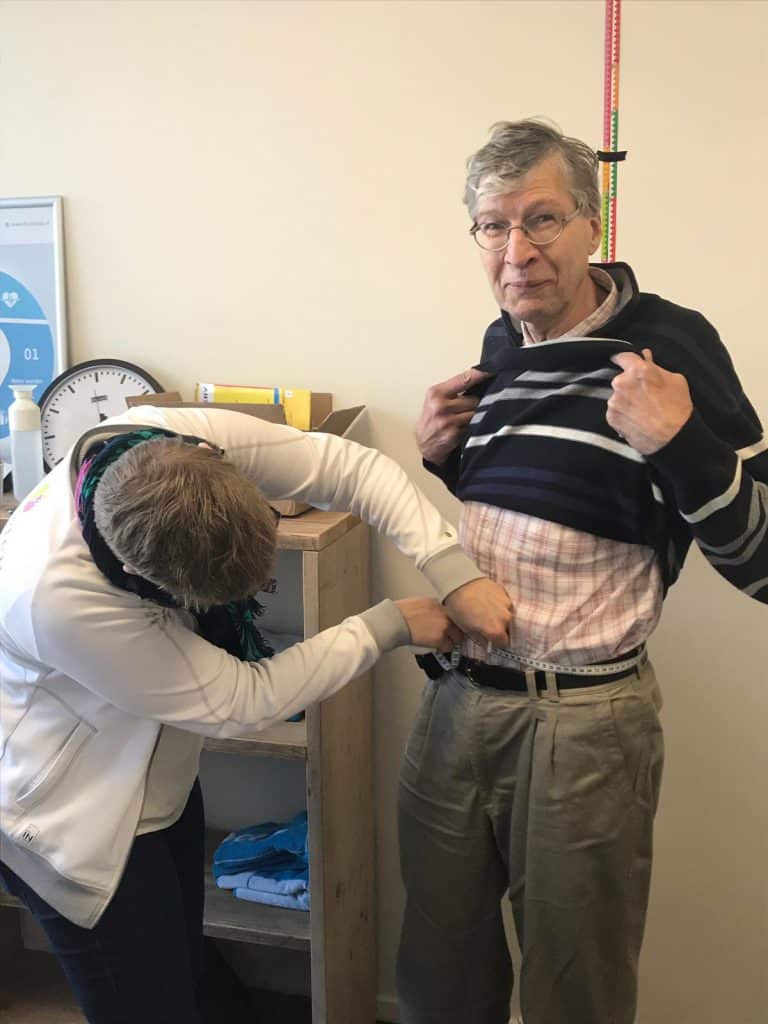 Kom naar een Meet, Weet en Beweeg bijeenkomst in jouw wijk! Na een geslaagde editie in Mierlo-Hout, Stiphout, Brouwhuis en Binnenstad volgt begin 2024 een editie in Helmond Noord.
Heb je interesse in een bijeenkomst bij jou in de wijk? Vul dan het formulier onderaan de pagina in!
Wil je wat extra informatie over je gezondheid en over gezonde voeding meld je dan aan voor de gratis Meet, Weet en Beweeg bijeenkomst.
Er wordt onder meer gekeken naar de algehele conditie, handknijpkracht, saturatie, balans en de conditie van de voeten. Een voedingsdeskundige vertelt meer over een uitgebalanceerde voedingskeuze. Bij de gezelligheidstafel is er ruimte om te praten over de mentale gezondheid.
De gezondheidscheck duurt ongeveer 2 uur. Iedereen verlaat de check met een persoonlijk rapport en een advies op maat. Denk hierbij aan voedingstips, beweegadvies of een afspraak bij een podotherapeut.
Maak je interesse kenbaar voor een Meet, Weet en Beweeg bijeenkomst in jouw wijk!
Meet, Weet & Beweeg in 2024
Zodra er meer bekend is zullen andere wijken volgen in dit overzicht.